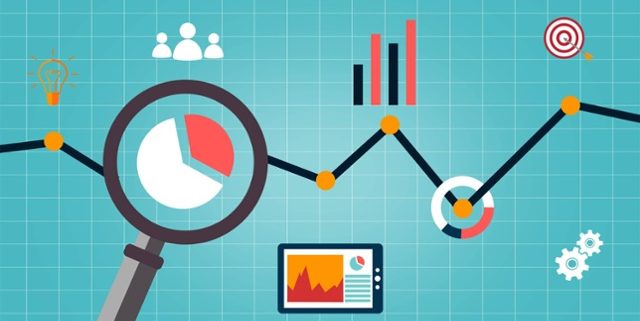 If you're looking for tips to convert your leads into customers, you came to the right place. All businesses must use different marketing and lead generation strategies to help generate leads online, but generating leads isn't their only goal. If you're unable to convert your leads into customers, then you are losing out and will not be able to complete sales. The business therefore, relies on marketers to come up with effective lead generation strategies that provide them with high quality leads. The leads a business acquires are only valuable if they turn into sales for the brand. That is why it is imperative that the business pays importance to the marketing aspect, and gets the sales process properly done. This will help them accomplish greater sales after generating valuable leads.
Convert Leads to Customers with these 5 Tips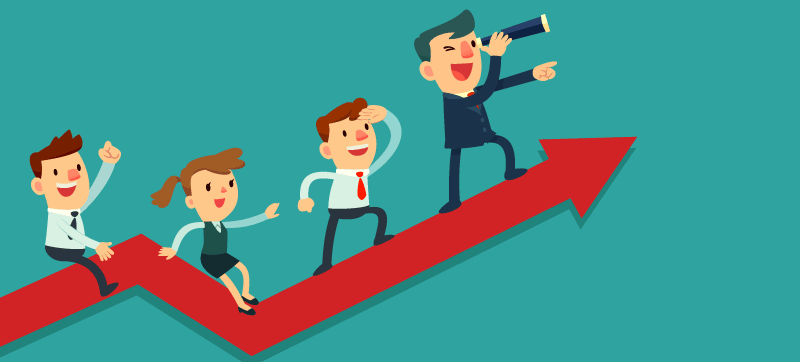 Use Data to Understand Customers
It is important that you take advantage of data to understand the entire process of converting online leads and getting customers for your brand. This is why so many businesses spend on data collection tools, because it allows them to easily funnel sales and convert leads into sales. By having accurate data available to you always, you can easily focus your attention on reaching out to people with the highest chances of becoming long-term customers of the business.
This is where most marketers fail, because they don't give the data great importance and fail to assess how it will help them out. Don't fall into the same trap, and make data a crucial part of all sales meetings, so that everyone understands and interprets it.
Act fast to convert leads
Once you have the leads, you need to move fast, because the longer you wait, the greater the chances that you will lose out. There is no point in delaying a good lead, because if you don't reach out to them on time, someone else from your industry might do so, before you. That is why it is important that any decision you take must be fast, so that you can easily convert leads.
Reaching out to leads quickly also convinces customers that they are working with a business that is reliable and serious about working with them. This builds customer relationships and greatly increases the chances of the leads converting into sales.
Make sure to follow-up leads
When you're reaching out to a new lead, and don't get a good response, you shouldn't give up on them. This is critical if you want to learn advanced lead generation strategies. Make sure that you reach out to them again, by sending them an email or calling them some other time so that you get the chance to talk with them. This will help increase your chances of communicating with as many high-quality leads as possible and help you convert the maximum number of customers for your business.
Convert leads by qualifying them
Another great lead generation strategy is by marking down your leads separately, and setting them apart in different categories. This will allow you to have a detailed breakdown of leads that you can work with and the ones that you need to let go. Mark them as high quality leads and leads that you can move past, because this is how you will advance.
This helps you save time and ensures that you only work on sales-quality leads. It drastically improves your lead generation chances, and ensures that you can build strong customer relationships. Qualifying leads is a strong tactic, and one that will allow you to properly funnel leads to convert them into sales. There is also a reduced risk of losing out on valuable clients, because you already have the information needed to convert them into sales.
Have a proper sales team
There will be no point in adopting any lead generation strategies if you don't have a structured sales team. You need to ensure that your sales team not only manages relationships with existing clients, but is also able to convert new leads. This will help make things easier for you, because you will now be able to balance out the requirements and target customers effectively.
You should divide your sales teams so that one is focused on dealing with existing clients, while the other team handles the conversion of new leads. Having this kind of structure in your sales team will ensure that you don't lose out on customers, and bring in new business as well.
Conclusion
If you plan your work properly, and structure your sales team, while using data carefully, then you will be able to greatly improve your chances of converting online leads. Please remember that you need to stay in touch with your customers, and follow up with all your leads, since it will ensure successful sales funneling of the leads. You won't come across better lead generation strategies anywhere else!
https://www.woveon.com/wp-content/uploads/2018/04/customer-service-strategy.jpg
407
640
David Dinh
https://www.woveon.com/wp-content/uploads/2018/05/WebLogoBlack@600px-300x89.png
David Dinh
2017-03-23 07:21:01
2018-06-21 07:27:20
5 Tips for Busy Marketers on How to Convert Lead Gen to Customers