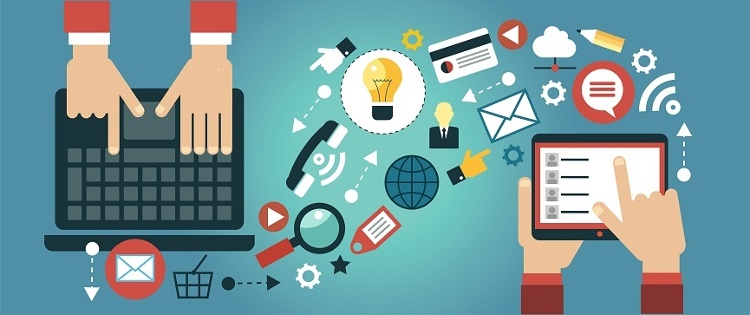 A few years ago, I was lucky enough to help Professor Jerry Wind write his latest book, 'Beyond Advertising.' The research touches over a few concepts, including the need for businesses to create marketing campaigns and brand alignments resulting in benefits not just for themselves, but for their consumers and beyond. Backed with a worksheet-style framework and a slew of case studies, Professor Wind suggests that consistent messaging, distributed and orchestrated over a wide variety of channels, would lead to a consistent and altogether more effective customer journey.
Professor Wind was correct in his conclusion. In a generation where people have shorter attention span than goldfish, are forgetful and chained to their phones, and consistently lost and addicted to immediate gratification, it's not enough to focus on how small interactions affect customer behavior. To move from these reactive, ineffective attempts at understanding people, marketers and customer service agents need to move away from analyzing points, tickets, and individual channels. The first step is cutting out this idea of marketing and customer service as multi-channel.
Multichannel Marketing and Customer Service is Dead
Bailing a Sinking Ship With a Solo Cup
To break into this concept of moving past multi-channel, it's worth looking at a concrete example as to how and why multi-channel strategy doesn't work in the first place. There are any number of case studies which address the topic. My personal favorite might be an onboarding study in the telecom business. A large telecom company tracked interactions that customers, such as an initial price consultation. In every given stage, customers were asked to rate their experience. Over all the polls, their experiences were positive. Viewed holistically, however, customers had a negative opinion of the process and the brand itself. Executives had to take a step back and think about not just the reaction of such calls, but the reasons behind them. By spending the time to examine the reasons why there were so many interactions, as well as bringing in customers to help them design a better process, they were able to engineer a far more effective onboarding process.
The brand needed to understand customers and their emotions rather than resolving sets of tickets. To compare this to the view of multi-channel considered originally, although consistency of quality was carried out over the different channels, the experience itself was not necessarily well-received.
A contrasting point is the success of healthcare IT company Flatiron Health. A large portion of their success is based in breaking down silos between patient touch points. By relating data between things such as EMRs and clinical research, as well as back and forth with patients, Flatiron is able to find successful trends in clinical and patient care. Additionally, by putting their product managers in hospitals to shadow nurses and doctors, Flatiron was able to listen more effectively to not just their clinic customers, but also to the patients their system is used for. By putting a focus on informing patients – not just doctors – both parties have an improved experience. Patients understood their therapy better and had easier ways to alert their doctor of changes while doctors had better information to inform future decisions. Flatiron's astronomical growth rate and funding rounds speak for themselves in terms in contrast to the success and usability of traditional EMR systems. By focusing on net experience, rather than traditional touchpoint management, Flatiron was able to deliver better product and growth.
To formalize this into concrete business concepts, Chris Meyer proposes a possible explanation in Harvard Business Review about the customer experience. 
Multi-channel marketing and customer service is built on CRM management – tracking events, instances, and facts without focusing on the experiences and problems underneath. While there is a wide breadth of this information, it is still distinct from the concepts of motivation, experience and feeling. To really switch, businesses require a fundamentally different view towards how they try and get brands to align with people – or more simply, just seeing people as people.
While multi-channel itself an ineffective management strategy, it is worth mentioning how this thinking is ineffective for corporate sustainability as well. With customers using a wider number of channels – and methods of using those channels changing as well – thinking about channels as rigid entities sets a business up to be permanently behind the rate of change. In one Entrepreneur article, the writer posited that the rate of capturing the value of new platforms wasn't as much of a problem anymore as the rate at which companies can adopt to them. Focusing on multi-channel will leave managers on an adoption rate treadmill, exacerbating the lack of visibility they have on their customers.
An Experience is Worth More Than 1000 Words
Nearly as soon as Professor Wind's book came out, parts of its research were already bending to the breakneck speed at which digital marketing is changing. As IBM observed in their most recent CMO survey , the traditional silos – both in terms of industry and channel – are breaking down. CMOs are no longer the masters of 'the campaign' or creative geniuses, they are engineers of customer experience. Concisely, in the same survey, Mohamed AlTajer writes "There won't be CMOs in the future; there will be Chief Experience Officers who are responsible for the overall customer journey."

Relating to Professor Wind's book, his work sets the stage for what will be a needed change in outlook and approach. People fundamentally expect the same experience over any channel we interact with. In other words, people don't just want consistency when dealing with companies, they want an ongoing conversation. Too long has marketing and customer service focused on what is corporately efficient without realizing that by accommodating and listening customers, both succeed.
This is a relatively abstract concept that is illustrated well by clothing company Patagonia. Patagonia is built upon a number of principles including use of recycled materials, a permanent one percent of revenue commitment to grassroots activism, and a culture based off the mountain climbing past of it's founder, Yvon Chouinard. They branded around the catchphrase "Don't Buy This Jacket," urging customers to consider the environmental implications of the clothes they were buying and to encourage them to buy use. In an act in line with their guiding principles, considerate to their customers, and seemingly flying in the face of a proper sales campaign, Patagonia's sales actually exploded. () By sticking to their philosophy and informing their customers, Patagonia has maintained it's shopper experience as an outdoors brand and continued to be a model brand of customer and corporate goals aligning.
Bottom of the Ninth
In an age where social media and customer management is an increasingly crowded landscape, what do businesses needs to change to actually understand their customers?
In part, the change in cultural. Think about the idea of the traditional sales team. The concept, although certainly profitable, is not always the most healthy extension of company culture. This introduces a risk of divide between the culture of the sales team and the rest of the team. In an ideal corporate structure, everyone in a company believes in their brand alignment and, through their work, help contributes to its success. To cite Michael Keller, CEO of Pearson's Candy, "culture eats strategy for breakfast."
To illustrate this, consider REI, the outdoor clothing and supply behemoth. REI seeks out employees passion about their products – in other words, 'outdoorsy people' – and the same people that would buy the products themselves. REI employees also lead sessions teaching things such as kayaking, get discounts on their products, and even days off to go outside and play. This unapologetic commitment to culture has led to a massive boon in sales, especially in comparison to some of their less-focused competitors. Rather than focus on channel-specific campaigns and tracking, by curating a culture, REI was able to drive sales effectively.
To tie this concept more directly to the sales and marketing front, Atlassian stands out. As one of the few Australian unicorn companies, their lack of sales team has generated a lot of buzz. While potentially alarming at first, it is relatively easy to see this success is attributed to founders devoted to the need for their own product, building a culture where people want to work, and making all aspects of the company, to some extent, marketing. By creating a product that they loved themselves and employees that wanted to work there, the marketing came from largely word of mouth. Combined with distributing their software for free, Atlassian blossomed into a massive company. Co-founder Scott Farquhar notes, "I passionately believe about giving experience. Mainly to employees but also to customers… People remember experiences that you give them." In other words, your own employees should be your brand's biggest advocate, and their actions will help a product sell itself. In the same vein, Palantir, backed with a 0 dollar marketing budget, relies nearly entirely on the passion of its employees to drive and perfect it's product. As one of the most valuable privately held companies in the valley, it's safe to say the tactic is working.
A Product Is Worth a Thousand Words
Aside the more intangible changes of culture, the answer isn't to stop tracking points – in fact, tracking is as relevant as ever – but to approach how we integrate conversations into marketing, sales, and, most importantly, product differently. As companies break down their multi-channel induced silos, they need to integrate customer interactions with how they build their product.
I think summary of all of this can come from a talk I went to with Eone Watch's founder, Hyungsoo Kim. In his attempt to make a watch for the blind, he quickly realized that his perceptions of building and selling the product were completely wrong. He had made a series of assumptions about the blind, including that they could read braille and wouldn't care as much about the appearance of the watch. In testing, soon realized how painfully wrong he was, with around 10% of his test users knowing braille and appearance being one of the most asked questions. Bringing the product back to the drawing board, the watch was re-designed to be appealing and usable to blind and sighted alike, an intuition that only came from having blind people work closely with the product team.
While companies talk to a variety of customers, usually not as specific of a market segment as the one targeted by Hyungsoo, it is easy to make a number of simplifications and projections based off what we as businesses feel like we should be focusing on and what people will want. Multi-channel, as Professor Wind examined and built on, is necessarily reactive. It precludes companies from seeing the underlying motivations behind customers and precludes them from building their best products. If we follow stories, rather than words and points, it'll be much easier to predict the next chapter. So let's stop thinking of marketing and customer service as pages, but rather books about people.
https://www.woveon.com/wp-content/uploads/2018/04/multichannel-automation.jpg
315
750
David Dinh
https://www.woveon.com/wp-content/uploads/2018/05/WebLogoBlack@600px-300x89.png
David Dinh
2018-06-16 03:20:50
2019-01-21 00:08:30
Dream A Little Bigger - Why Multi-Channel is Dead