Enterprise Conversation Solution
Woveon mines through all the data and conversation analytics in emails, chats, SMS, phone and social to prioritize responses. Real-time, we use the entire customer behavioral, interaction and conversation data to craft highly intelligent and optimized responses. Result: Save time, optimize conversations for customer segments and have your teams respond to customers faster and accurately. Prioritize.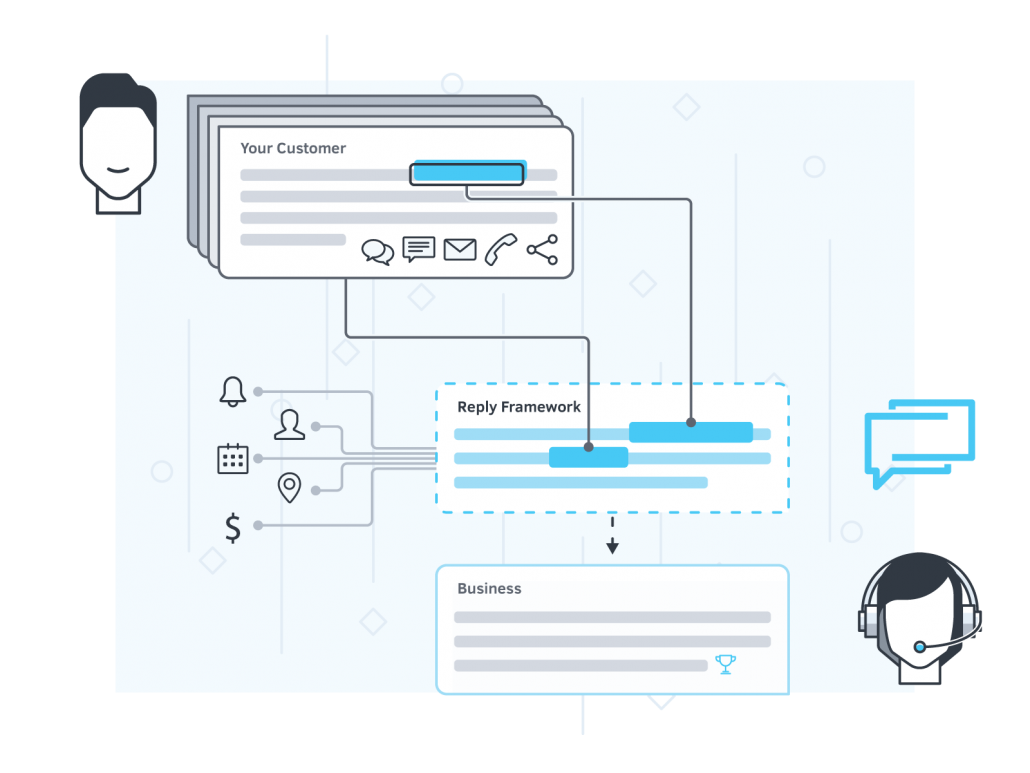 Powered with our unique Woveon AI we learn from past customer conversations and interactions to suggest responses that have worked to create a sale or a loyal customer. Empower your agents with faster, better and more personalized responses.
Teams no longer have to spend hours to investigate, go through past conversations across different communication channels to figure out the best way to respond to the customer. You know how every time you have to dig through hundreds of emails and conversations to find out what happened and then figure out how to reply appropriately, well Woveon helps decide the tone, language style and channel to respond, in fact, you're customers will love that fact you know them better now!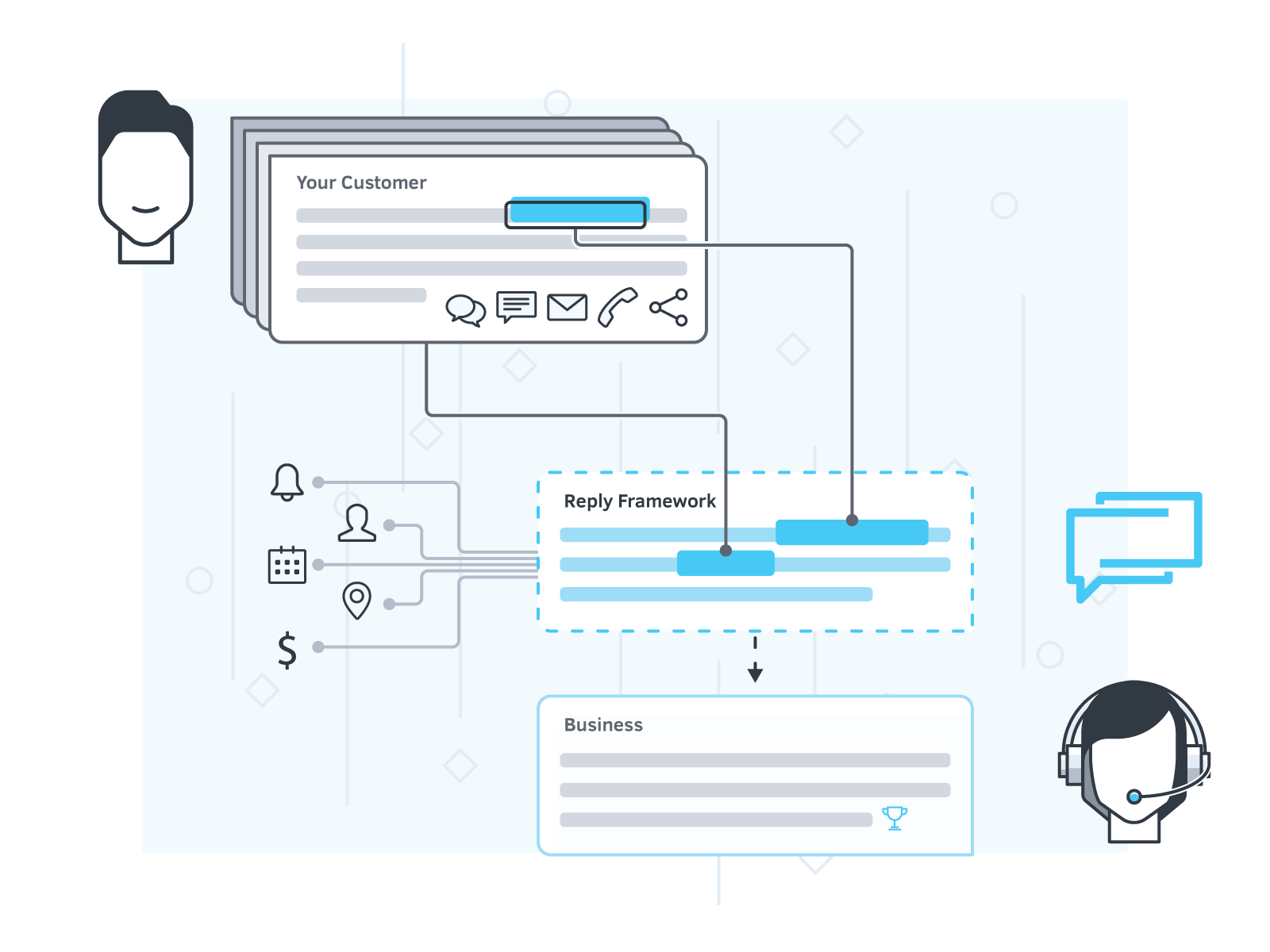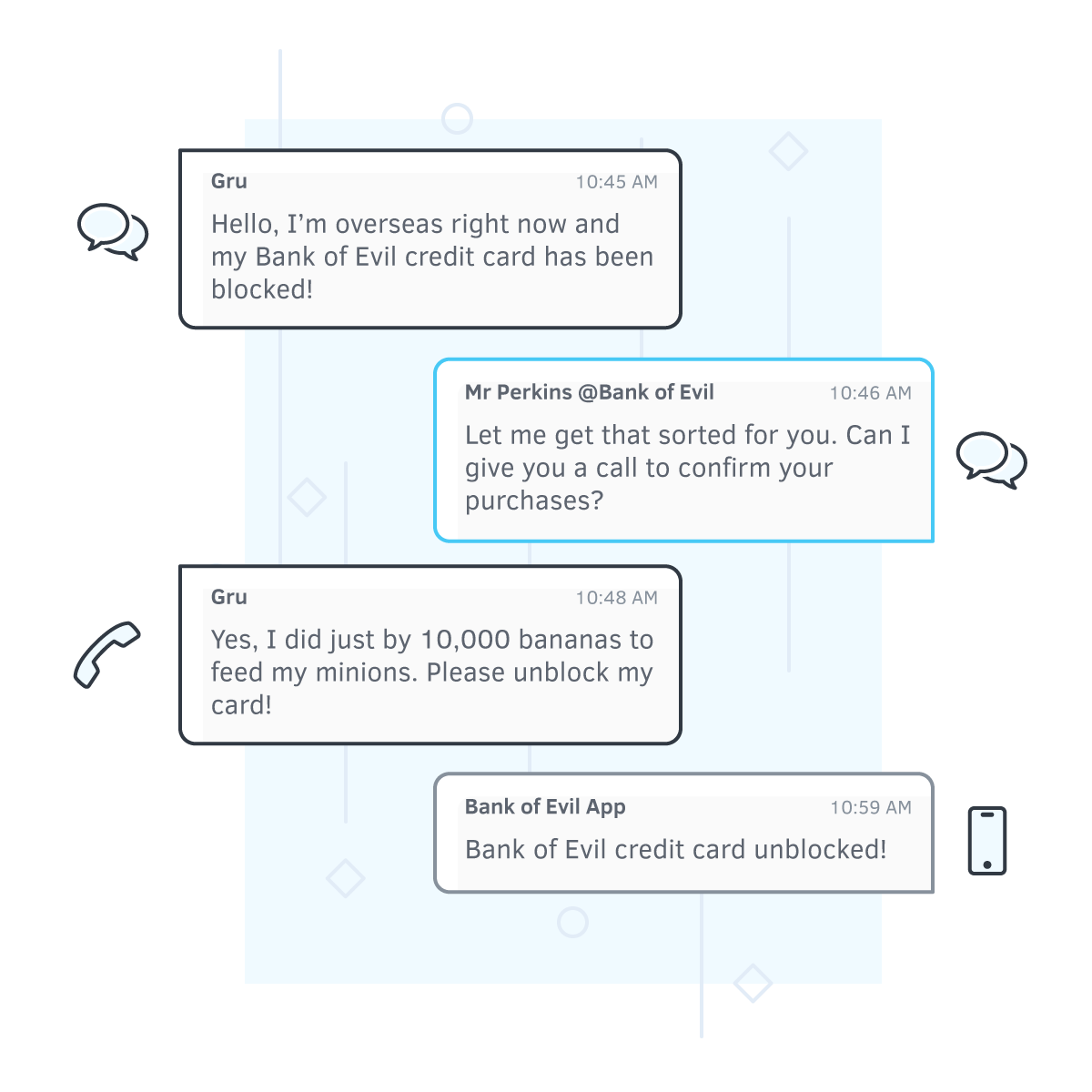 Multi Channel Conversations
Use Woveon to create segmented customer conversations to understand different dimensions for sales, support, and inquiries. Woveon creates unique responses for SMS, chats, emails and social channels. Millions of customer conversations analyzed to produce the optimal response for your loyal customers at the right time.
Our unique Woveon API future proofs your organization with future communication channels for reporting, such as new social media platforms and new messaging protocols. We can integrate with your existing communication VOIP systems, backend phone or SMS channels and in-house systems and solutions to create powerful customer reporting data views.
For Enterprise users who are overwhelmed with customer conversations, Woveon pulls together all the emails, chats, SMS, phone and social messages into one place using AI and machine learning. Our single customer view interface revolutionizes the way teams can generate segmented customer data for building brand loyalty, increase sales conversions and reduce the time to respond. Using AI and Machine Learning, Woveon learns as your team takes on more customers.