A must-read guide for enterprises with billions of conversations and millions of customers.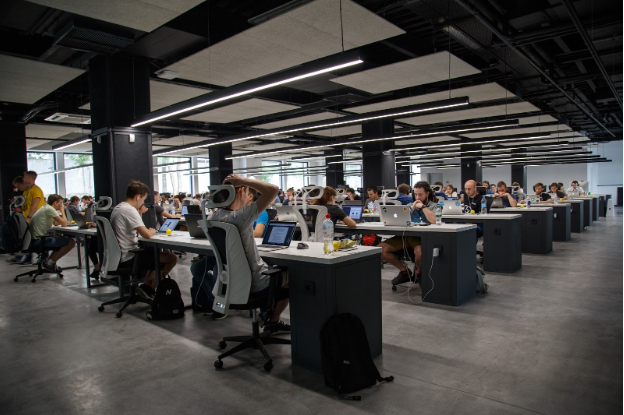 Enterprises are much more overwhelmed with conversations than ever before. Not only do they have to actively respond to customers over a myriad of channels like email, phone, social and livechat, they're expected to give personal, relevant and fast responses.
To tackle this problem, many organizations are looking at new technology to help them meet customer expectations. Some of the most notable are AI chatbots, self-service knowledge bases and good old Interactive Voice Response (IVR) systems.
The problem? These all aim to lessen the time customers spend with agents.
While people do like self service for speed and convenience, majority still want to be able to talk to a person in times of need, or at important turning points in their life. Curiously, while we're moving more towards a more digital and self-service world, most consumers still want the 'human touch' in their service communications.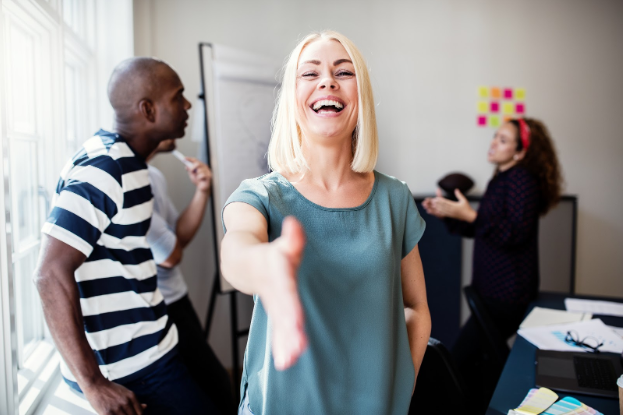 The challenge is to provide highly personalized and relevant offerings to meet both customer and business goals, all the while delivering the experience through the customer's natural mediums of interaction. Counterintuitively, the likeliest solution to bring the human element back into customer conversations is though technology and big data.
So, what should you look for in a technology that will give you both customer satisfaction and maximize revenue?
Multichannel Conversations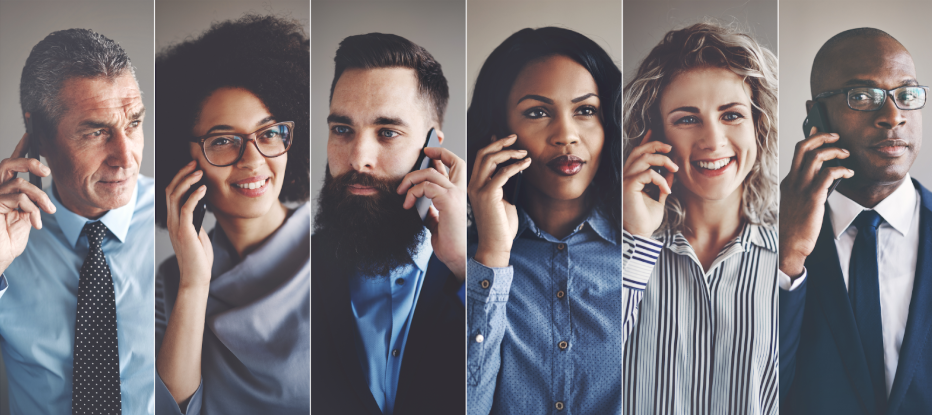 At the basics, an organization's communication channels should be in one view. That means a business should be able to see and reply to customers by email, phone, livechat, social media, forums and wherever they could be talking to you, or about you, on one platform.
Why? Convenience and transparency.
Convenient Conversations
A single platform for the entire range of conversation channels is much more efficient for customer-facing agents. Often, they have to switch between multiple channels to check for new customer interactions, and unfortunately, miss some communications here and there. With one view for conversations, they save on time, and reduces the chance they will miss communications from less monitored channels.
The convenience isn't just for agents. Customers want to interact with brands through their medium of choice. 51% of U.S. consumers are loyal to brands that interact with them through their preferred channels of communication. Younger consumers especially, want to interact with large organizations via instant messaging channels where they can use natural language. Having all channels on one platform allows agents to have visibility across all channels, instead of doing well on a few and lagging on others.
Transparent Conversations
In so many organizations, a different team handles a different channel. They are responsible for that channel, and that channel only. But the customer is dynamic. They might reach out on one channel, and upon finding that it isn't fast enough or substantial enough to resolve their problems, they will switch channels.
The 'different team, different channel' approach doesn't account for the customer's flexibility, resulting in multiple replies or inconsistent replies from two different people, both creating bad customer experiences. With multiple channels on one view, conversations are transparent. Conversations from the same customer are stitched together, and the same person can handle issues without making the customer's journey difficult.
Holistic Customer View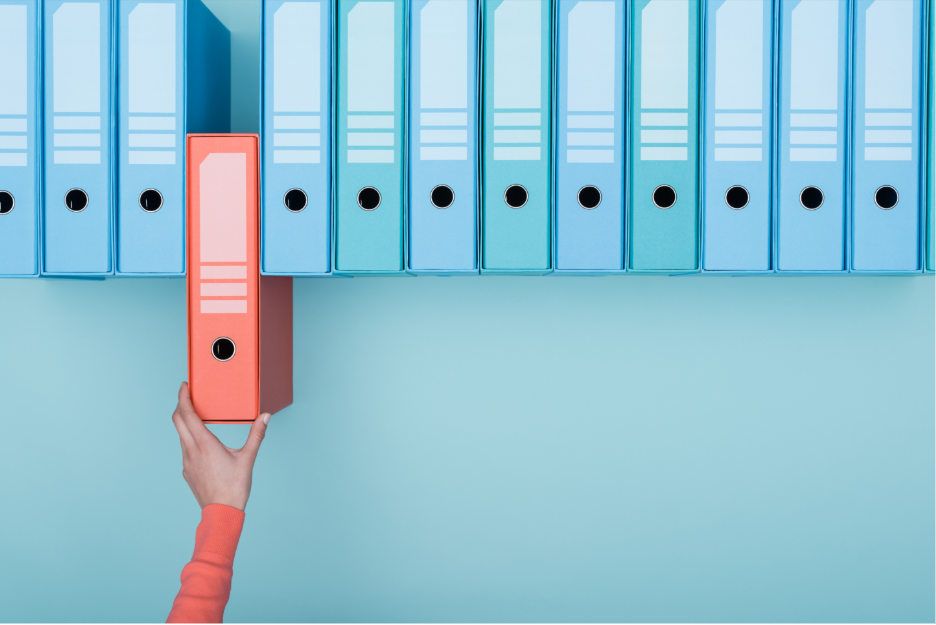 In an enterprise with multiple departments, systems and channels, it's necessary to have a collective view of the customer.
A single customer view (or a 360 degree view) is a complete profile of a customer, created from aggregated data points within an organization's systems and channels. It collates data from multichannel communications and customer data platforms (like CRMs, analytics, marketing and legacy systems).
Customers often complain about the lack of continuity in their conversations and having to repeat themselves. Problems like this arise because agents have no visibility on what customers have said on a separate channel, or what customer information exists on a separate system. As such, interactions are treated as a completely new "ticket", and in the worst cases, existing customers are seen as a new customer.
With a single customer view, an agent can see a given customer's conversational, transactional and behavioral data in one place. This not only improves time-to-answer by 20% – 80%, it also ensures customer information flow is consistent and continuous, reducing awkward moments like the ones above.
The use of a single customer view can even go beyond customer care activities. Integrated systems mean that there could be a seamless blend of sales, marketing and service activities through conversation.
Having this feature marks the start of being able to use critical sources of data collectively. The key however, lies in how the customer intelligence is used. The following presents ways customer intelligence can be used to take control of conversations in providing exceptional customer experience and maximize revenue.
AI-assisted agents
Use of artificial intelligence (AI) in enterprises is not new. For decades they have been used to automate heavily manual processes to increase efficiency, accuracy and decrease costs. What is new, is the use of AI beyond processes to interactions.
Use of AI opens up the potential to deliver personalized interactions and hyper-relevant offerings that are scalable.
Whether it's the AI itself doing the talking, or an algorithm providing assistance to a human representative, online, or face-to-face, AI holds incredible potential to re-establish the human-to-human connection in an increasingly digital world. Check out some examples below.
Deliver relevant content and information with AI
Many organizations have invested heavily into user experience, self-service and knowledge management tools. Yet, it is still difficult and time-consuming for customers to find the right information when they need it.
Companies like Zendesk have developed AI-powered virtual assistants that help customers self-serve. By processing natural language, the technology suggests articles in the knowledge base to help them resolve their problems on their own. Research has found that most people are open to using self-serve AI technology like this, and see it as faster and more convenient.
Other organizations like Woveon have built AI-powered response assistants to help agents have more productive conversations in real-time. As agents talk with customers, the response assistance helps guide conversations so better results can be achieved for both the customer and the business. It would suggest opportunities like 'other customers like her also bought', or 'he mentioned credit cards, link to these articles from our blog to help him decide'.
Speed up resolution times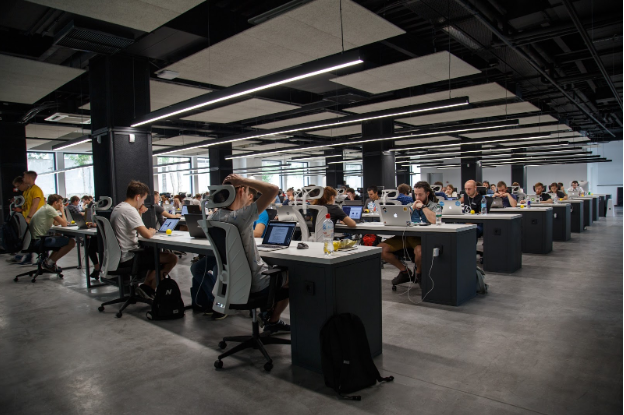 On average, a customer care specialist spends 20% of their time looking for information and context to resolve a customer's problem. That's one whole day in a work week!
AI can help organize information so that it's easily digestible and relevant to a customer's enquiry. Woveon's Intelligent Response framework for example, will change the information it displays to assist agents based on the flow of conversation. If a customer talks about their personal loan, their loan details pop up. If the conversation shifts to their lost credit card, their shipping details will surface and agents are prompted to cancel the lost card.
Instead of wasting time looking for information, AI assistance leave agents more time to build a relationship and take up on untapped customer opportunities. Customers also love a quick and productive interaction. 69% attributed their good customer service experience to quick resolution of their problem.
Reduce repetitive admin tasks to open doors for higher value interactions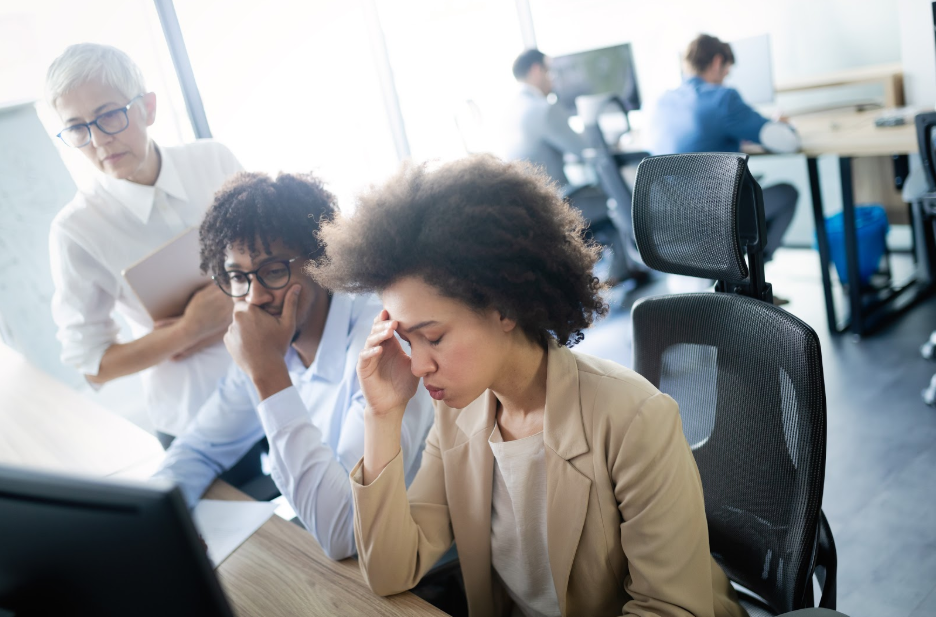 Administrative tasks like After-call work (ACW) have been a constant headache for employees in customer-facing roles. Though they are necessary, it's tedious, repetitive and and takes up too much time. Technology can help to reduce time spent on these menial tasks, leaving agents more time to build customer relationships and, in the process, make their jobs more productive and meaningful.
For example, Avaya has a natural language summarization tool to help agents process customer information post-call. Talkdesk automates call routing, where the customer is automatically paired with an agent with the best ability to solve their problem. Woveon can prioritize conversations real-time, based on customer importance, value, urgency, or a mixture of all factors.
Freeing up employee time away from menial tasks allow them to participate in higher-value activities.
Intelligent Analytics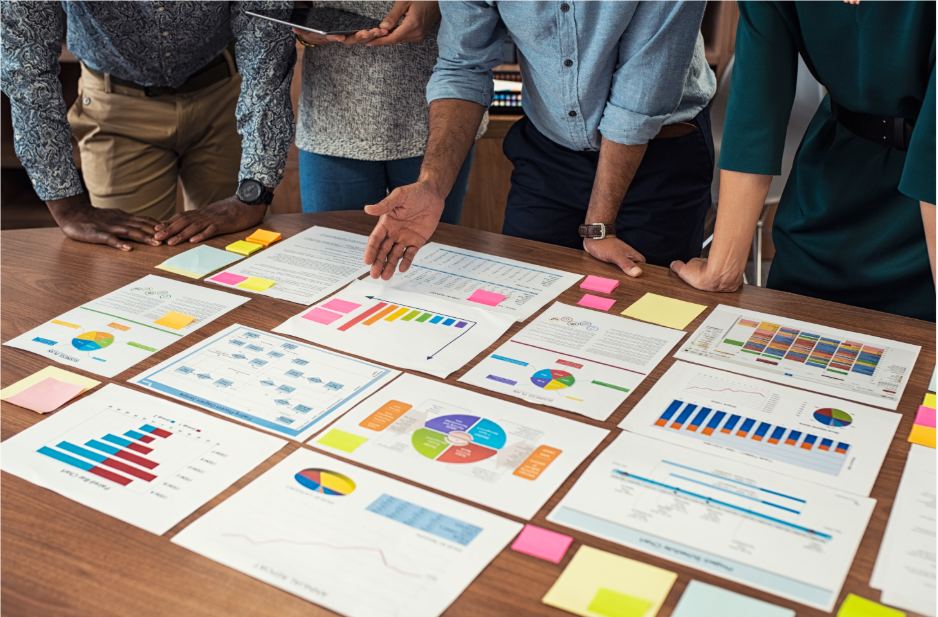 There's no doubt that data analytics is incredibly beneficial for customer conversations. The trick is knowing what data to use, how, and when.
What data is being used matters because not all data is created equal. For example, rather than looking at metrics at a point in time (customer rated the agent 4 out of 5 for resolution), it's much more important to look at the larger picture (that it took 3 calls and an hour on hold to get there).
How data is used is arguably more critical to conversational success. The key lies in knowing what datapoints to tie together, and what analysis to draw from it. A mesh of marketing and service data can show how a recent marketing campaign has affected conversation volume and NPS. A cluster analysis of related keywords in customer conversations can lead to discovery of a huge logistics flaw.
When to use what data is of particular importance to customer-facing agents. 74% of Millennial banking customers for example, want their financial institutions to send them information about services exactly when they need to see it. This could be information about personal loans when they're starting to look for a house, or travel insurance before they intend to travel.
Companies these days have a wealth of data on their customers. In theory, organizations should have the ability to know who they are, what they need and what makes them defect to another company. However, lack of visibility on the holistic customer journey and customer intelligence tools stunt their ability to provide such excellence.
The following section will delve into three types of analytics particularly useful for managing customer conversations — predictive, clustering and revenue-generating.
Predictive Analytics
Predictive analytics provide foresight into potential customer problems and opportunities. Extracted from existing historical conversational, transactional and behavioral data, it can help agents better prepare for customer outcomes and trends.
A pretty common example is prediction of when influxes of customer conversations come in. For eCommerce businesses, holiday seasons generally see a spike in customer conversations and steadily reduces till the next holiday season. In a more complex scenario, predictive analytics can find that customers with a particular occupation, a certain concern and at a similar stage in their lives is actually a niche the organization hasn't capitalized on.
Cluster Analysis
Now this one isn't as common in a conversational technology, but is definitely worth mentioning. Cluster analysis involves conversations and customer information to be tagged, then for similar or related tags to be clustered together to draw insights.
Cluster analysis can draw out how topics in conversations can be relevant, or how particular customer segments can be feel about a product. This customer intelligence can then feed into other parts of the business. It could be used to help create a new automated customer workflow for upsells, or contribute to a new marketing campaign for a newly discovered customer segment.
Revenue-generating analytics
As repetitive and menial conversations are moving towards being solved by self-service solutions, agents must also move from a traditional support role to a hybrid service-to-sales model. This category of analysis is as the name suggests, analysis that serves to generate revenue for the business within conversations.
For example, Woveon's Intelligent Response Framework suggests ways customer specialist representatives in banks can sell more products to their customers. A customer who fits the profile of 'customers who typically get a black American express card' will prompt a suggestion for the agent to talk the customer into an upgrade from their current card. A customer who is at a stage in their life where 'customers like him are looking at buying a property' will prompt a suggestion to link some home loan webpages, or a free session with a  financial planner.
Marketo research shows that only 10% of B2B companies' revenue comes from initial sales. 90% of the revenue comes from following sales.
In the best possible scenario, this analysis is also delivered at the right time for an agent to capitalize on the opportunity, like in an intelligent response framework.
Be a data geek, not creep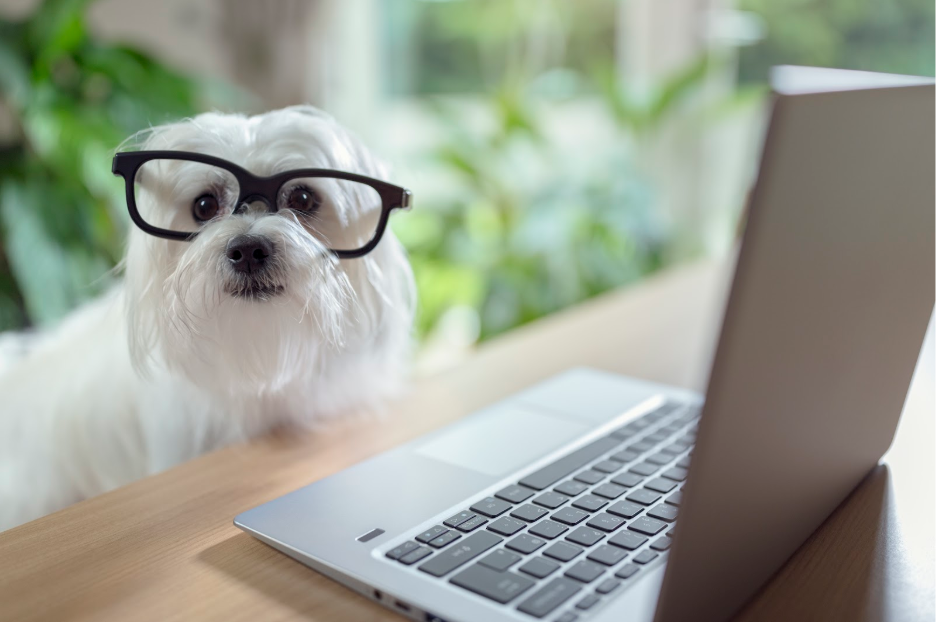 Of course, it's important to know that use of data should be "cool", not "creepy". There's a fine line between the two that should never be crossed. Also, everyone's fine line is drawn differently, so what one customer may think is cool, can be perceived as creepy by someone else.
Enterprises should have enough data about their customers to track and understand individual preferences, and see how customers respond to different use of their information at different points in the customer journey. Conversational intelligence and analysis tools can help create better relationships without overstepping the customer's boundaries.
On a whole, customers don't mind companies using their data for personalizing their experience and suggesting products and services that benefit them.
—–
While human contact is diminishing in volume, the quality and importance of each interaction increases. Forward-thinking organizations should be balancing quantity with quality to maintain a competitive advantage in customer experience. Technology can be a great booster to that end.
Have more ways you think businesses can improve on their customer conversations? Reach out to us to add to the article. We love chatting to like-minded people!
https://www.woveon.com/wp-content/uploads/2019/06/multichannel-conversations-business-intelligence-software-woveon.png
415
932
David Dinh
https://www.woveon.com/wp-content/uploads/2018/05/WebLogoBlack@600px-300x89.png
David Dinh
2019-06-13 12:49:36
2019-06-13 12:50:18
A Guide to Excellent Conversation Management