Whatever the size of your organisation, you can always rely on digital transformation to turn the tables and change the game for your business. Every major company wants to achieve digital transformation, but it isn't easy to acquire which is why so many businesses are looking for templates.
There is nothing more frustrating than failing at digital transformation, since that means valuable loss of time and resources. It is also a major setback for the organisation because it has to restart again after accounting for heavy losses.
The fear of losing out or failing at digital transformation is one of the main reasons why so many businesses decide to remain out of the game. However, there are ways you can counter that, which can only be done through digital transformation templates. The important thing is finding templates that have been proven to give results, and once you find templates you can rely on, things will become easier for you in the long-run. To help you achieve digital transformation success, we are going to be sharing digital transformation templates that you can rely on.
Where to Start Digital Transformation
Getting ahead of your Competition
The main reason digital transformation is so important is so that you can overtake your competition, and that is what this template is based on. Success in digital transformation can only be achieved if you remove the fear of losing out of your competition. If that is the sole focus of your organization, you will never be able to achieve digital transformation, because it is much more than just beating your competition.
You need to expand your business operations to more than just competing with your competitors. For most businesses that is the definition of getting ahead of their competition. To do that, you need to adopt strategies that no one else has ever thought about, which means leading from the front. Xero created a very handy checklist which you can use before you proceed https://www.xero.com/content/dam/xero/pdf/Startup-guides/Digital-Transformation-checklist-Xero-TradeGecko.pdf
Engaging Customers
If you don't understand your target audience, you will struggle to really provide them with services they appreciate, and as a result, you will lose out on potential income.
Engaging customers is the key to digital transformation because you need to design your organisation around your clients. Any business that places the needs of their customers over their own is going to see success, but you shouldn't limit that to profits only.
Achieving digital transformation is difficult, but it is easier to implement if you are engaged with your customers. It will not only help you identify the key areas where you need to improve, but how you can bring value into the lives of your customers.
Adopt Automation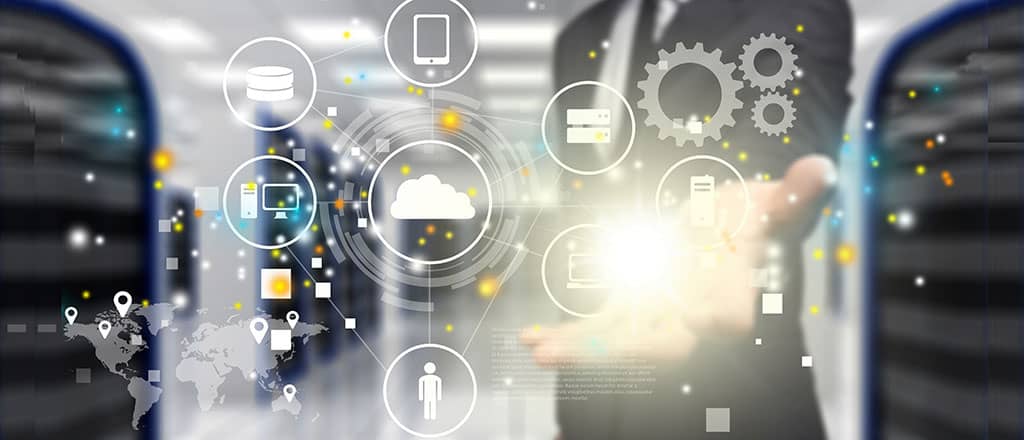 One of the main reasons most businesses struggle with digital transformation is because they haven't thought about automation for their business. You will not be able to adopt technological advancements if you don't have any automation at all in your business operations. It will be a pointless exercise, which will be far removed from the culture of your organisation.
Therefore, it is smart to incorporate automation into the organisation at every level, so that you are able to introduce digital transformation practices that will eventually take the business onto the next level.
Make sure that you remove old processes in favor of new ones, and make sure that everyone in the organisation is comfortable with automation. You need to have everyone onboard because it will require a team effort. Therefore, you should train everyone in your organisation to learn about the latest digital marketing trends in the industry. It will help them become more comfortable with technology, and will ensure successful digital transformation for you.
Have Clear Objectives about the Business
Another thing that you will need to identify to ensure digital transformation success is having clear objectives about the business and its direction. Once you know what direction the business needs to take, you will be able to easily come out with strategies that are aligned with your digital transformation. There is no point in adopting digital strategies if that is not where you see business heading in the future. Any business that doesn't commit to digital transformation will struggle to see results, because if you don't plan on becoming the market leader in technology, then you won't see much results.
That is why a digital transformation audit is necessary, because it helps iron out a clear path or direction for the business. It helps businesses realise what needs to be done for them to achieve complete digital transformation. Having clear objectives also helps the business in their daily operations, because they can easily incorporate measures that are targeted towards their success. That's why it is important that you understand digital transformation, and the many templates that you can rely on to achieve that. Michael Connor wrote up a great article many years back which is still applicable today http://www.creatinginsanelygreat.com/digital-transformation-plan-preflight-checklist-ready-for-takeoff/
https://www.woveon.com/wp-content/uploads/2018/05/WebLogoBlack@600px-300x89.png
0
0
David Dinh
https://www.woveon.com/wp-content/uploads/2018/05/WebLogoBlack@600px-300x89.png
David Dinh
2018-06-27 02:26:28
2018-12-10 07:03:45
Digital Transformation - Where to Start