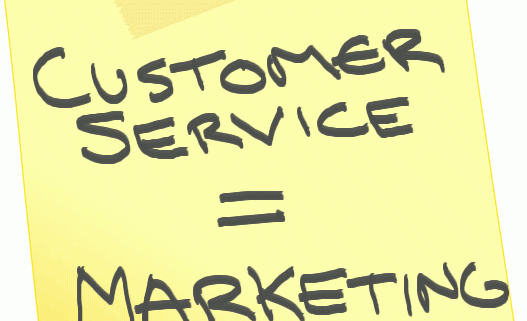 Looking for some quick and easy tips to improve your online marketing strategy? Look no further. Customer service, a once again focused upon aspect in the business world, can improve your marketing with a few simple tricks. Stick around or read 7 Online Marketing Strategies to Maximize Website Visits, The Art of Killing Digital Advertising or 5 Ways Companies Have Used VR for Marketing.
Customer Service Hacks to Kill Your Online Marketing Campaign
1. Mix Your Marketing and Customer Service Team

Marketing is the part of the business that brings customers in, while customer service is what keeps them there. For this reason, it only makes sense that the two work together. Companies also have a 60-70% chance of keeping old customers but only a 5-20% chance of gaining new ones. When the marketing and customer service group work together, you can target existing customers and save lots of money too!
2. Use Social Media as a Customer Service Tool

Companies should see social media as a huge opportunity when it comes to advertising and customer service. People contact companies over Twitter, Facebook, and Instagram all the time. Just the other week, I was on a United Airlinesflight, and I had tweeted at them. They responded asking me how my flight was going within minutes. This is a great example of how customer service over marketing channels is so important. It shows to their followers how much they are invested in their customers and that they truly care. This also shows that the companies are up to date when it comes to interacting with customers. They are open to change and customers want to see companies that embrace change like they do.
3. Feature Customers on Social Media

Another idea to boost your marketing campaign using customer service is through customer spotlights. Your company could pick a customer of the week. This could be through the amount they spent, the positive interactions they have with your company, or many other things. You could then post this through social media. This once again shows that the companies are invested in their customers and that they like to give back to the community.
4. Use Customer Reviews as Promotional Material on Social Media

When it comes to showcasing your customer service team, what better way to do it than through customer reviews? Your company can prove to its customers that its product and customer service teams are actually rated highly. Best Buy is a company that does this very well. They post their reviews to social media, at stores, and in other online ads. It is proof that they have satisfied customers.
5. Give Special Opportunities to Special Customers
Across different industries, companies reward their valued customers differently. One company, BMW, gives customers who recently have purchased a car the opportunity of a lifetime. They invite them to BMW Days around the world and let them race their top-of-the-line cars. They will have all different types of cars, ranging from their M5's to their I3's. They let their customers go all out racing on the track for hours. They record these days, sending out these clips to social media. The services they provide their customers is something they will never forget. GM and Ford have similar days too that draw new customers in and keep existing customers happy. Other industries do this through their products. Tech companies invite customers to test out new products first and give feedback. This once again shows they take customer feedback seriously and then they can boast about it online. Lastly, smaller companies such as micro-breweries around the world invite customers to their locations and give tours and tastings. Half Acre Brewery, based in Chicago, USA, gives tours of their facilities and posts their reviews to social media. Time and time again, these companies get fantastic reviews and prove to their customers through online marketing that their customer service is world class.
Customer Service and Online Marketing

A company's marketing team gets customers in the door, while customer service keeps them there. Using these customer service hacks for online marketing is a fantastic way for your company's teams to work together. So if you're looking to amp up your online marketing, merge your teams together, take to social media, highlight your customers, and boast about your customer reviews (only if you can back it up with facts). Most of these include social media in some way, shape or form, and that is why it is so easy to incorporate both your marketing team and customer service teams.  This increases both employee and customer happiness. If you are looking to read more into tracking your customers preferences and habits to better target them, head to 5 Customer Analytics You Should Be Measuring.

https://www.woveon.com/wp-content/uploads/2018/05/CMO-ON1.gif
573
527
David Dinh
https://www.woveon.com/wp-content/uploads/2018/05/WebLogoBlack@600px-300x89.png
David Dinh
2017-02-28 07:09:41
2019-03-21 00:29:50
5 Creative Ways You Can Use Customer Service to Amp Up Your Online Marketing Strategy