Business nowadays needs a winning customer experience strategy to take advantage of their consumer base, and develop brand potential in their industry. Nowadays, customer experience is at an all-time, and a business is judged on their interactions with customers and business relationships with clients. The reason why it holds so much importance is because customers that have positive experiences with businesses are more likely to become long-term customers with that business.
The most successful businesses are the ones that manage to retain clients, and attract even more customers. Any business that has strong interactions and relationships is bound to have greater sales, and that is the reason why businesses impart so much importance on customer experience.
The difference between Customer Experience and Customer Service
Most businesses tend to confuse customer experience with providing great customer service. Customer service is a part of the experience of any customer's interaction with your business across their entire buying journey, which means that they are two separate things.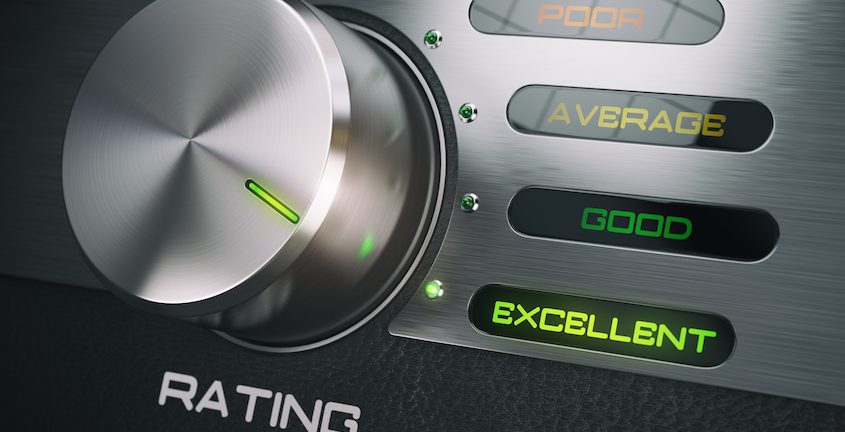 Customer experience starts from the first business interaction, to the service delivered, and the customer support provided by the business. It is the overall package that the business delivers to the customer, which is why it is important that businesses focus on creating a winning customer experience strategy.
Below are the Best Ways to Create a Winning Customer Experience Strategy
To help and allow you to improve customer satisfaction and increase revenues.
1. Know your customers
The first step towards developing a winning customer experience strategy is knowing your customers, more importantly the different types of individuals you will be targeting and dealing with. You must strive to understand your target market, and then understand their needs and wants. This will help you connect with your audience on a personal level, and allow you to easily meet their expectations.
Related:
How to Do Customer Service The Right Way
Customer Service: Its Importance and Value
2. Develop an emotional connection
Customers today respond well to businesses that focus on developing emotional connections with them. Don't focus on the business side of things, follow up with your customers, and interact or engage with them on social media platforms to retain their interest. Research indicates that more than 50% of customer experience is based on emotional connections, because emotions help shape decisions. Customers will only be loyal to a business if they are emotionally attached, and businesses that succeed in developing an emotional connection outperform their competition by 85% in sales.
3. Respond to customer feedback in real-time
The best way to create a winning customer strategy is to always be on your toes and respond to customer queries and feedback in real time. It is important to show your customers that you value their time, and feedback, because that will help you build trust with them. Businesses that go out of their way to respond to customer feedback in real time tend to do better in sales. You can get feedback through surveys, or even outbound calls to customers to develop personal connections and gain vital feedback.
4. Account for employee feedback
Businesses shouldn't negate the importance of employee feedback, since it will help them iron out flaws in their system, and overcome obstacles. Develop a survey process to catch employee feedback from your team, which will help you find out how engages they are with the business, and how you can improve delivering exceptional services. By encouraging employees to share ideas on improving customer experience, you will be able to grow as a business and deliver better services to customers.
5. Have a customer experience vision
Your business should have an end-goal or customer experience vision that it wants to achieve. This is one of the most important steps to developing a winning customer experience strategy, because by defining a vision, you can easily measure your success in achieving it. Once you have developed certain principles for developing a valuable customer experience, you can figure out whether you are meeting the goals you have set for yourself, and how far away you are from achieving them.
6. Setup a quality framework
Your business also needs to invest in setting up a quality framework that allows you to develop a winning customer experience strategy. This means that you must train your employees to help them deliver the level of quality that will impress customers and keep them coming back. Businesses must invest in group training, eLearning, and coaching to help their teams reach a level of customer experience that will attract more customers.
Conclusion
The expectations of customers from businesses are at an all-time high, since the internet is a medium that can quickly make or break the reputation of any business. Customer experience is an area that requires constant care and nurturing, and that is why businesses are focusing more on developing an outstanding customer experience strategy, which will result in greater customer loyalty, higher retention, and increased revenue for the business.
https://www.woveon.com/wp-content/uploads/2019/05/five-stars-customer-experience-strategy.jpg
363
850
David Dinh
https://www.woveon.com/wp-content/uploads/2018/05/WebLogoBlack@600px-300x89.png
David Dinh
2019-05-28 02:03:38
2019-04-15 03:06:24
Best Ways to Create a Winning Customer Experience Strategy