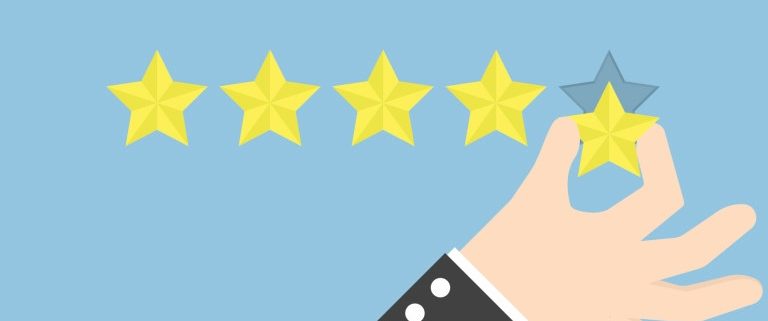 For any business to succeed in their niche industry, it's essential to have a well-defined customer experience strategy – one that creates distinctive value for targeted customers. The creation of a definitive strategy in order to improve the consumer's experience allows corporations to bring innovation and instill energy into the company's growth. In the modern digitized era of today, there's a greater focus on digital customer service capabilities. According to research, it has been found that corporations that invest their time, energy and effort into creating a much-needed balance in the customer services journey by addressing all the possible needs and requirements of a consumer, reap staggering amounts of benefits.
Request a FREE Woveon Conversational Software demo today.
Here are the 7 Ways to Create a Customer Experience Strategy
Apart from the basic benefits such as increased customer satisfaction, increased revenue, decreased consumer backlash, organizations that skilfully mediate the customer services experience for consumers to provide a well-rounded transaction are also able to gain improved employee gratification such that it leads to improved company outcomes overall.
1. Create Intelligent Customer Engagement
While human interaction provides that empathetic factor in between customer-representative relationship – the fact remains that humans can only do so much. Strike the perfect balance by allowing Woveon to simplify customer services for your customers as well as employees. Woveon is a multi-faceted platform that combines the various elements of customer services under one umbrella so that neither the consumers nor the employees have to reach too far for valid solutions to customer problems.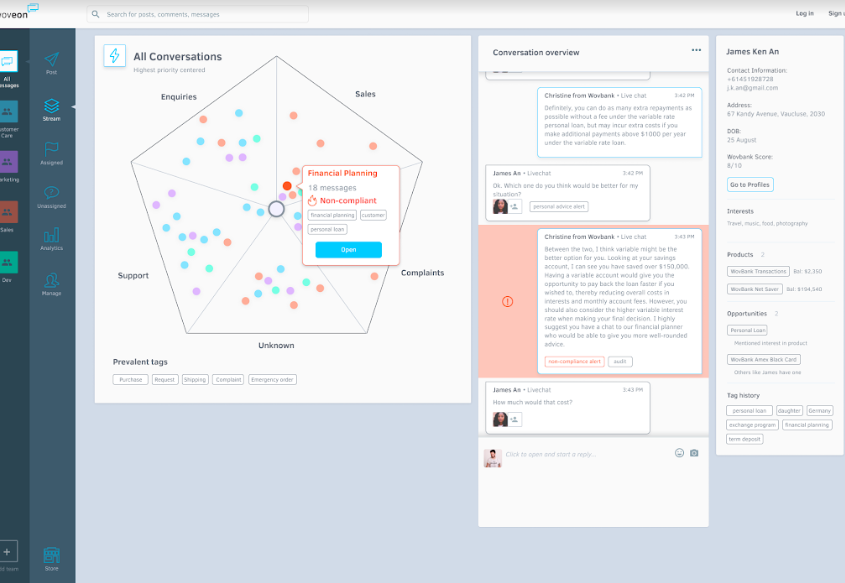 2. Improve Customer Service Accessibility
One of the biggest reasons that organisations feel high levels of consumer churn is because the customers have to navigate a labyrinth of customer service representatives before they reach the individual actually responsible for providing a viable solution to their problem. By using Woveon, organizations eliminate the detours and hurdles to create a quick and easy pathway directly to the concerned personnel. Through Woveon, customers have the choice to communicate with the CS representative through multiple platforms such as in person, via phone, email or quick-chats – allowing them to choose one which suits them best.
3. Enhance Speed and Efficiency
Often times, the customer is left disappointed with the customer services because the representatives are unable to either address their present concerns or correlate with their past issues. Woveon eliminates this issue by allowing organizations to perfect their digital services to the point where they have instant access to all consumer details in one place at one glance.
4. Construct a Well-Rounded Management System
Customer service complaints arise most often when organizations are unable to address all the concerns and complaints of a consumer. Woveon simplifies that by having Machine Learning and Artificial Intelligence programs in place, which collect and utilize essential consumer data to predict complaints, provide assessments and suggest simple responses in an efficient manner. By constructing a well-rounded management system, it takes the pressure off the customer services representative, allowing them to better address the consumer and their concerns.
5. Identify Consumers Priority
In the midst of an onslaught of complaints, concerns and requests by a large number of consumers, sometimes customers can get lost and buried under the masses. Woveon, based on the previous data collected, allows organizations to distinguish between the consumers on a priority basis such that no customer is left unattended.
6. Instill Flexibility
Customer churn is at its peak when consumers are provided with generic answers in response to their individualized queries. Organizations that place individual importance on each consumer by keeping a track of their specifications and personal requirements achieve far greater customer excellence and satisfaction than those who don't. With Woveon, organizations can successfully instill flexibility in their customer strategy such that each representative is able to address the specific customer problems pertaining to their unique circumstance.
7. 

Sell Knowledgeably

Last but not least, one of the most essential ways to create a customer experience strategy is to have a customer services team that is knowledgeable, educated and aware. Vague responses such as 'company policy' or other generic replies only help in ensuring that the customer never returns to engage with the corporation again. If the customer services representative can make personalised suggestions and recommendations of newer services or products to address the consumer problems, it successfully depicts a more helpful and concerned service. Moreover, it ultimately provides increased value to the consumer-representative relationship, thus allowing for the achievement of improved results.
https://www.woveon.com/wp-content/uploads/2018/05/customer-experience4.jpg
543
768
David Dinh
https://www.woveon.com/wp-content/uploads/2018/05/WebLogoBlack@600px-300x89.png
David Dinh
2018-12-27 20:16:42
2019-05-03 09:26:05
Ways to Create a Customer Experience Strategy with Woveon