One of the keys to maintaining a thriving business is a steady customer base. The Pareto principle states that 80% of business comes from only 20% of customers. This exemplifies the importance of your customer loyalty. Add to this the fact that the cost of attracting new customers is almost 6x's more expensive and you have a powerful incentive to keep that core group of customers happy.
If your business's goal is to live long and prosper, then any efforts toward building customer loyalty will certainly pay off. Following are 7 tips to increase and maintain greater customer loyalty.
Importance Of Customer Service in Customer Retention
1. Stand For Something
Customers are more likely to ignore you if your company doesn't stand for anything. Research from the Corporate Executive Board that included 7,000 consumers from across the U.S. found that of those consumers who said they had a strong relationship with a brand, 64 percent cited shared values as the primary reason. If you want loyal customers, you need create real connections with them. What do you stand for?
2. Communicate with Customers
Whether it's an email newsletter, a monthly flier, a reminder card for a tuneup, or a holiday greeting card, set up a system for reaching out to the customers you already have. Dedicate time to creating and maintaining a database of contact information, including phone, email, and snail mail addresses. If there's a social media element to your business, invite people to your page or website and keep that online element fresh.
3. Commit to Quality Service
Go above and beyond your customer's' expectations. Your product knowledge will engender confidence and trust and enable you to anticipate their questions, focus on their needs and guide you both to an appropriate solution to their situation. It's almost impossible to ask too many questions of your customers. Once you know what they want, you will be able to deliver the right product at the right time. In simplest terms: Listen to your customers and go that extra mile. Listening to customers also often enables you to make suggestions about your services and products the customer hasn't thought about and they will appreciate your knowledge and your expertise to help them resolve their needs.
4. Courtesy and Respect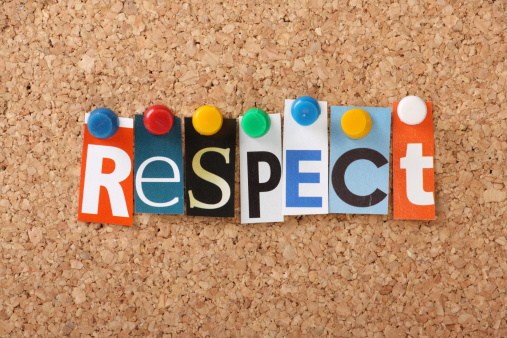 You know how you like to be treated when you're the customer. We all like to be accorded courtesy and treated as a sensible adult. You NEVER argue with a customer. Even if you know your customer is wrong, resolve the sales question or service issue quickly and in their favor and you've made a friend. Research shows that helping a customer resolve his or her issue results in continued business and likely makes a customer for life. Repeat business, not to mention word-of-mouth referrals, is the lifeblood of bottom lines
5. Be helpful even if your business can't help them
If you can't get your customer what they want, offer to help them find it elsewhere. It lets them know that you are willing to help without expecting anything in return. That unselfish gesture will make you stand tall in your customer's' eyes and will have them return next time.
6. Train Your Employees Thoroughly
Your employees are the face of your company, and training can empower them to make your company prosper. Training sessions should be a positive experience; boring training sessions are a waste of time and money and foster a negative attitude toward the company.
Encourage your employees to engage in training and explain how it will help them on the job and why it's good for business. An excellent way to teach is on-the-job training, which facilitates on-the-spot demonstration of best practices.
7. Follow Up With Your Customers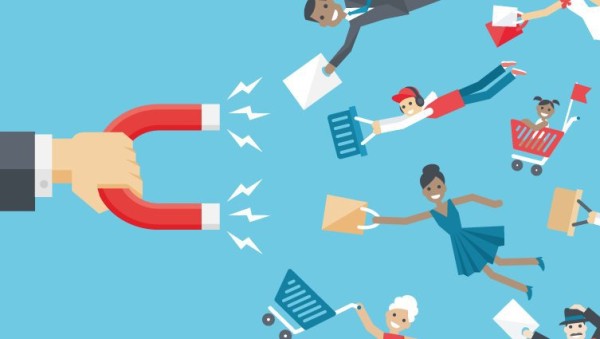 No matter what the product or service you have sold a customer, you can be assured that they will appreciate it if you follow up in a couple of days to see how it's working out. And it may lead to further business and more customers when your attention to detail and customer service is passed on by a happy customer.
The Art of Customer Retention
Customer service is a never ending task that will continue to build your brand loyalty. Customer Service is a long term commitment to customer satisfaction. It's time to re-think how you engage and interact with your customers. There are many tactics, but no shortcuts. The tactics above should hopefully give you some fresh ideas for approaching retention, but they're not a cure-all. Your product and service will do most of the heavy lifting in keeping customers loyal, and there are no shortcuts for that.
While pleasing customers with superior customer service is important, don't forget to align your customer service goals to your business goals! There's no point if you've got good brand image, if you don't use it to your advantage! Realign with the Customer Service Goals template.
https://www.woveon.com/wp-content/uploads/2018/04/happy-face.jpeg
2848
4288
David Dinh
https://www.woveon.com/wp-content/uploads/2018/05/WebLogoBlack@600px-300x89.png
David Dinh
2017-09-28 22:00:25
2019-01-07 05:15:55
Hack: Lazy Customer Service Tips To Get The Most Loyal Customers